Focused
On our clients needs & goals.
Efficient
Saving our clients time & money
Effective
In achieving the right outcome for you!
Welcome to Maguire & Brennan one of the longest established legal practices in the West of Ireland. Our law firm has served the people of Claremorris, Mayo and beyond for more than a century.
We at Maguire & Brennan are deeply committed to providing a modern, direct and personalised legal service to each and every one of our clients.
It is this approach that sets Maguire & Brennan apart.
We provide more to our clients than what they expect. Our approach is to listen to you, work with you and keep you informed. We believe that communication is key to achieving our client's objectives. By providing a high-quality legal service combined with a personal, and direct approach we work consistently to ensure that our clients are satisfied.
At Maguire & Brennan we know that our approach works. Our clients consistently return to us. They make that decision to return based on their experience with us. There is no better endorsement than that.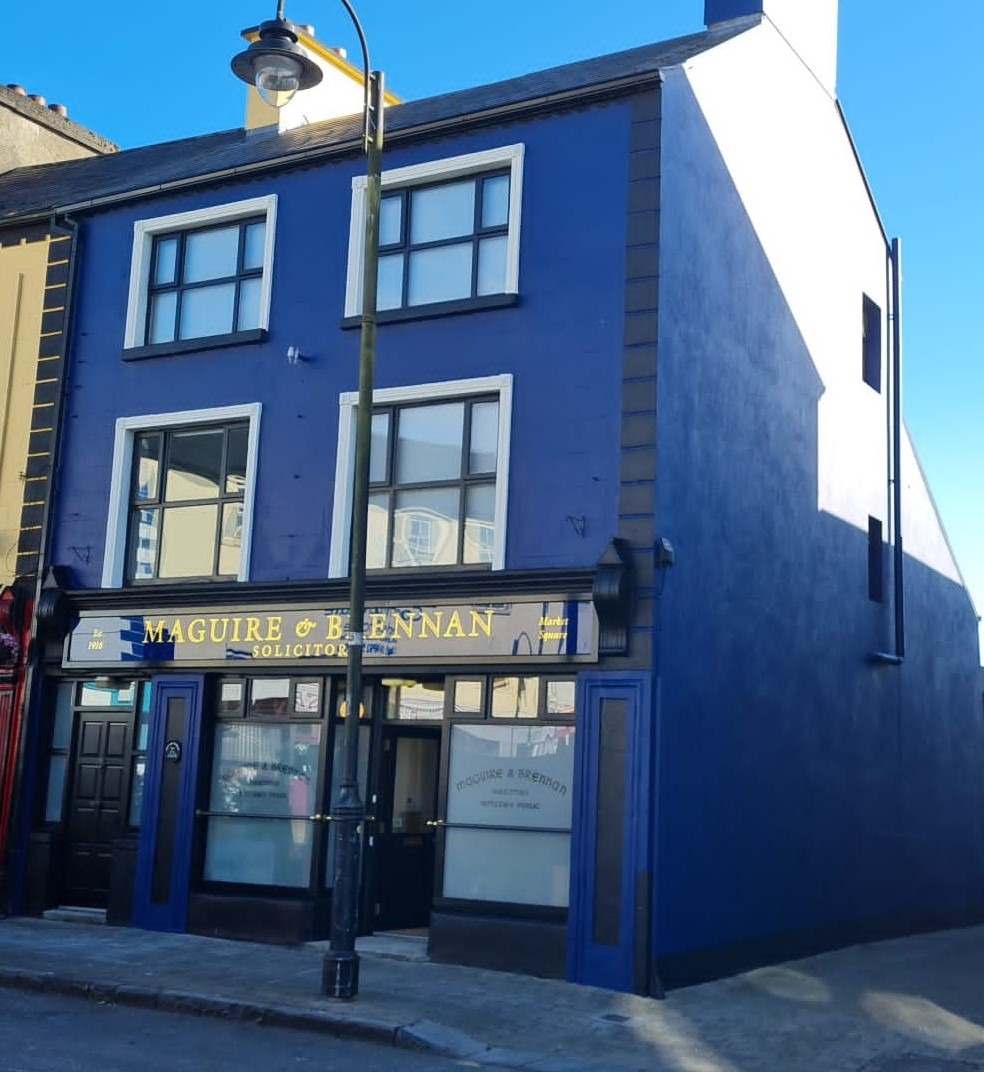 Probate, Estate Planning & Wills
Our firm specialises in all aspects of probate law including inheritance planning, wills, power of attorney and more.
Conveyancing
We specialise in commercial and residential property conveyancing.
Company & Commercial
We offer a broad range of legal services to small, medium and large businesses.
Family Law
We are experienced solicitors in all aspects of family law including family deeds.
Personal Injury & Litigation
If you are involved in a dispute our firm can advise you on the best course of action.
Accidents at Work
We have experience representing both employees and employers in cases involving accidents in the workplace. 
Motor Accidents
Our law firms specialises in representing clients who have been injured in a motor accident.
Enduring Power of Attorney
We can create a Power of Attorney to provide the protection that you need.
*In contentious business, a solicitor may not calculate fees or other charges as a percentage or proportion of any award or settlement.